Skip to Content
About Erik Johnson Tile
Experience and knowledge have positioned Erik Johnson Tile in the Greater Sacramento Market as a leader in the swimming pool industry and a premier provider of pool tile services in the Sacramento area. Specializing in pool tile, coping, and water features, we have been providing quality workmanship that enhances a swimming pool's design since 1989. With more than 30 years of experience, our owner, Erik, has built a reputation for his integrity and professionalism.
We are a family-owned business and Erik's brother Kirk Johnson is our General Manager. Kirk has over 30 years' of experience in the industry and has sat on the board of APSP (Association of Pool and Spa Professionals) for more than 15 years. APSP is the only industry organization accredited by the American National Standards Institute as the recognized Standards Development Organization to promote and develop the nation's standards for swimming pools and hot tubs. It is our commitment to our clients to stay on top of all industry topics and safety regulations, making your backyard pool experience safe and hassle-free.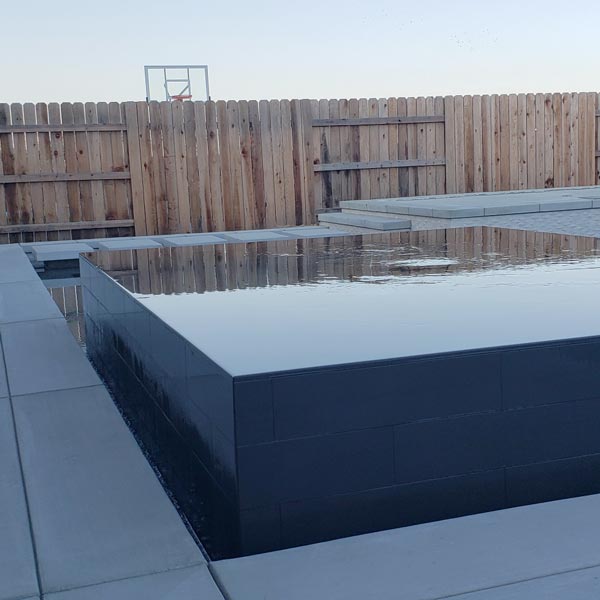 Trust the Experts
Our knowledgeable team of installers are experienced and ready to tackle all projects big or small. Susan manages the front office and is there to assist you with all of your questions. She has over 25 years of experience in the swimming pool industry and is dedicated to providing exceptional customer service.
Through dedication to service and professionalism, our business promotes growth in the swimming pool industry while maintaining a stellar reputation.
Our Clients Say It Best
Our commitment to absolute customer satisfaction is as strong as our dedication to quality craftsmanship. Each of our pool tile installations is handled with our customer's best interests in mind.
I want to thank you for a truly professional job! We will highly recommend your company to all of our friends.
Your office and staff were the 'stars' of my project. Your tile men are absolute artists. I really enjoyed watching them create the masterpiece in my backyard. …you certainly have an incredible group of people working for you. …you made me feel important even though my job was a little one.
Thanks so much for my beautiful waterfall – you guys really are the best!
It has been a pleasure doing business with you! We will recommend you highly!
Call Erik Johnson Tile for a Free Estimate Today!