Skip to Content
Pool Tile and Finishing Products in Sacramento, CA
Erik Johnson Tile works with some of the most trusted names in pool material supply to ensure our customers get the absolute best. Whether you need tiles for your pool or pavers for your patio or pool deck, you'll find a great selection of choices to match your material and style preferences. We offer travertine, slate, porcelain and stone tile, flagstone, ledger stone, and glass. Customers can view products on our supplier websites.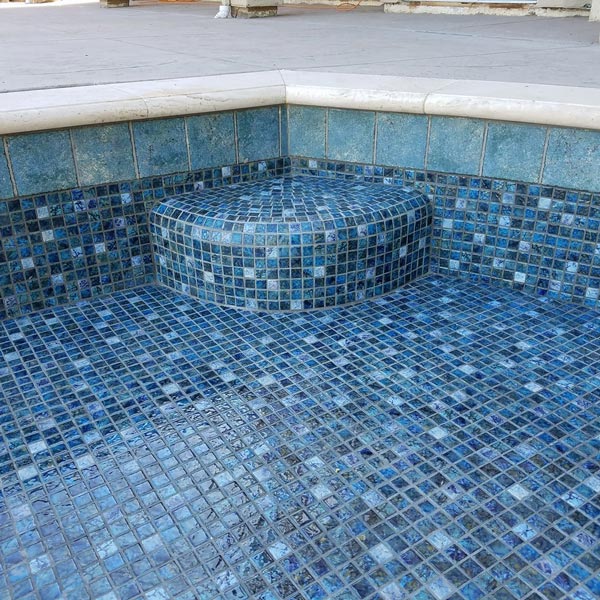 Tile
Tile is an excellent choice for pools because it is highly durable and stands up well to moisture and chemicals. We offer products from some of the top companies in pool tiles.
Aquabella – Aquabella is an experienced manufacturer of beautiful glass and porcelain tiles for exterior applications.
Fujiwa Tile – Fujiwa tiles are uniquely designed to offer added dimension and depth to your outdoor pool area.
National Pool Tile Group – Choose from a fantastic assortment of basic tile, glass, mosaic, veneers, and more.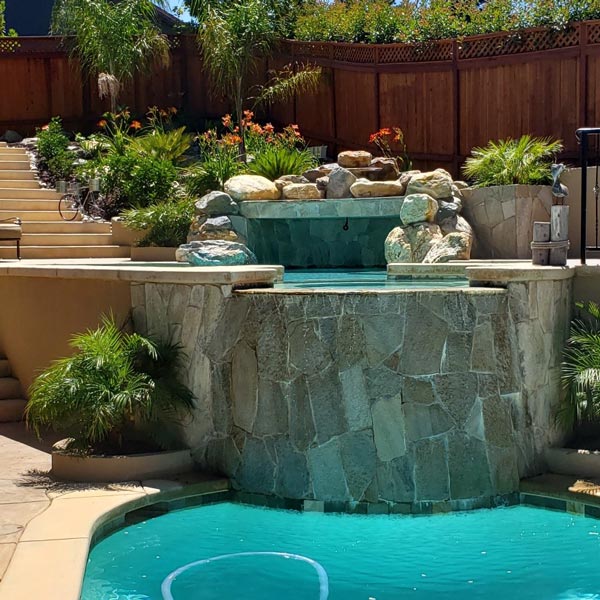 Stone
Natural stone is a popular choice for outdoor entertainment and pool areas because of its long-lasting qualities and natural look. Choosing stone means less maintenance and fewer repairs.
A&A Stepping Stone – A&A Stepping Stone is a local company supplying products from well-known and respected brands in stone.
Mid Valley Rock – Based here in Sacramento, Mid Valley Rock offers flagstone, boulders, cobblestone, and more to create a unique landscape.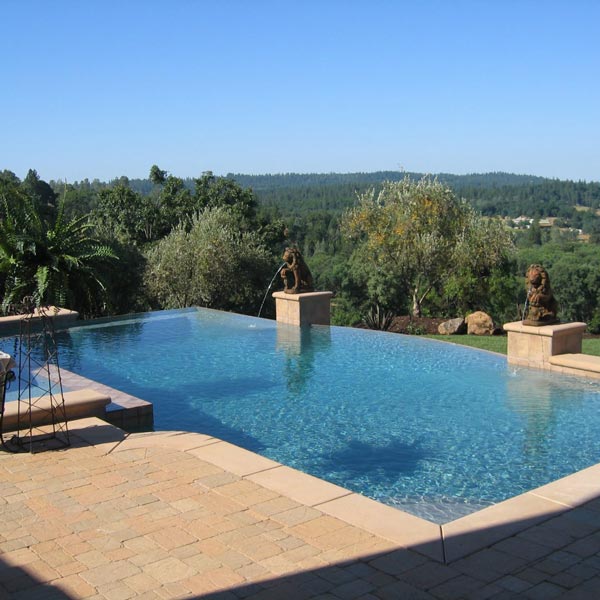 Bricks
If you prefer brick pavers for outdoor patios and walkways, we work with Pacific Clay Products for the finest materials to complete architectural backyard projects. Pacific Clay has been a leading supplier of bricks since 1892. You'll love the look and feel of these quality products.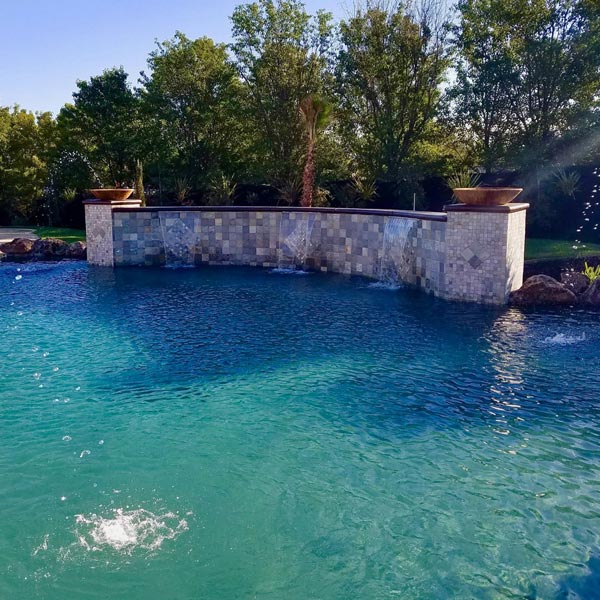 Water Features & Sheer Descents
Water features and sheer descents are an elegant way to add atmosphere and ambiance to your pool area. They can serve as an additional spot to cool off, provide calming sounds, or act as the focal point of your outdoor landscape. We work with the top suppliers in pool automation to complete your vision.
Jandy – Jandy products can provide just what you need for various sheer descent features, including waterfalls, rainfalls, curtain waterfalls, arcs, and more.
Polaris – Polaris is dedicated to offering products that make pool ownership a breeze. Talk to us about the various products available.
Contact Us Today
Erik Johnson Tile is located in Orangevale, CA, and we serve customers throughout the Sacramento, CA area with high-quality pool tile and hardscape products. We invite you to contact us to request an estimate today!
Call Erik Johnson Tile for a Free Estimate Today!